---
---
Identify the new drug users and registered.
Forwarded for treatments and mediate form drug.
Forwarded for rehabilitation centers in NDDCB and private centers.
Provide counseling services in government hospital clinic.
Conduct follow ups.
Counseling drugs user's family members.
Guidance with solutions for unemployment, Legal status, health care & other social issues.
Conduct prevention and training programs for school, parents, community, government & non-government institutes, youth groups, labours, plantation sector, law enforcement sector and health sector.
Conduct training programmes for youth groups, Government officers, officers who are working in law enforcement agencies and non organizational officers.
Conduct provincial drug prevention and treatment programs directly by chief secretary in relevant province.
Contact information of the outreach officers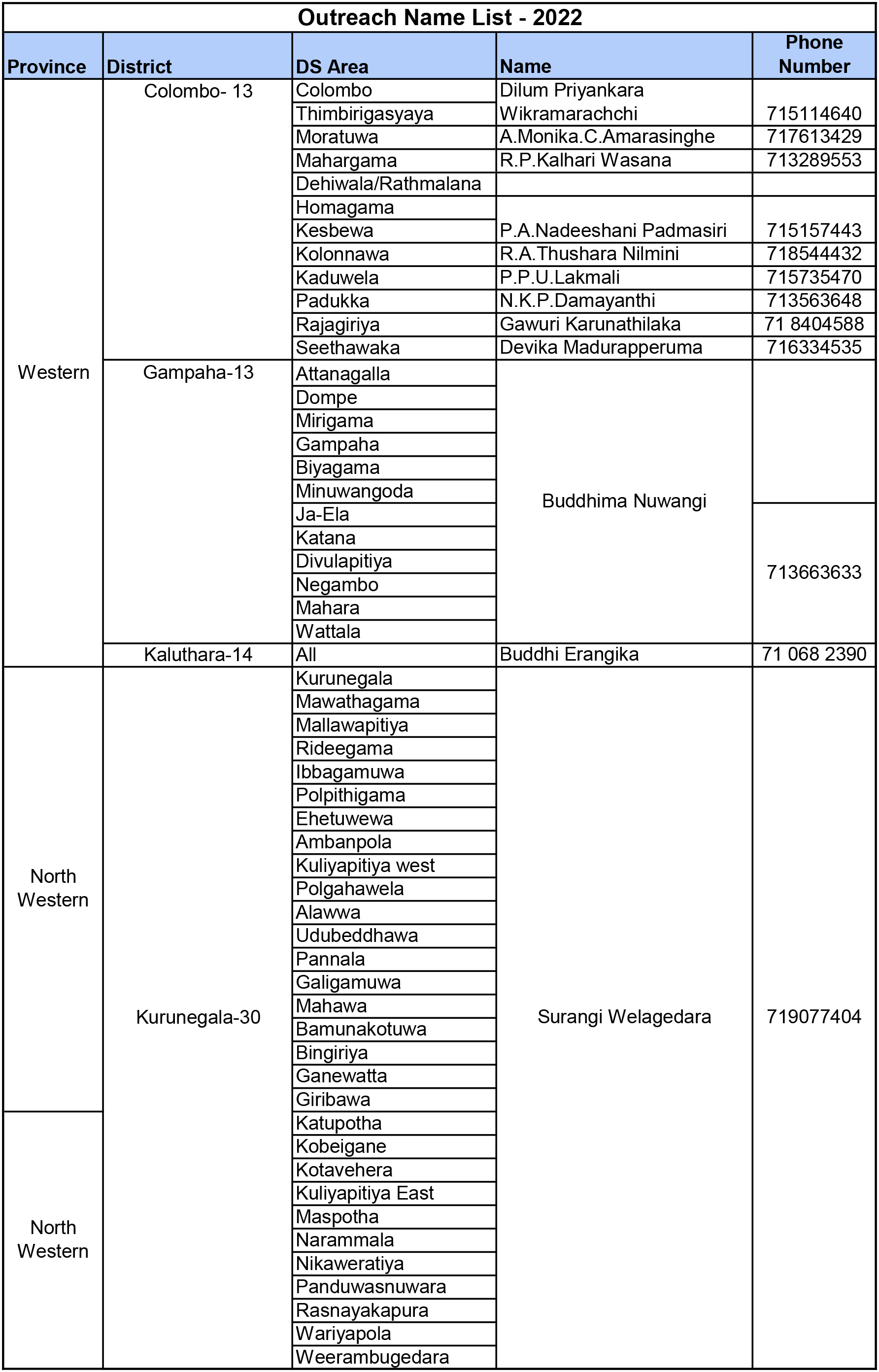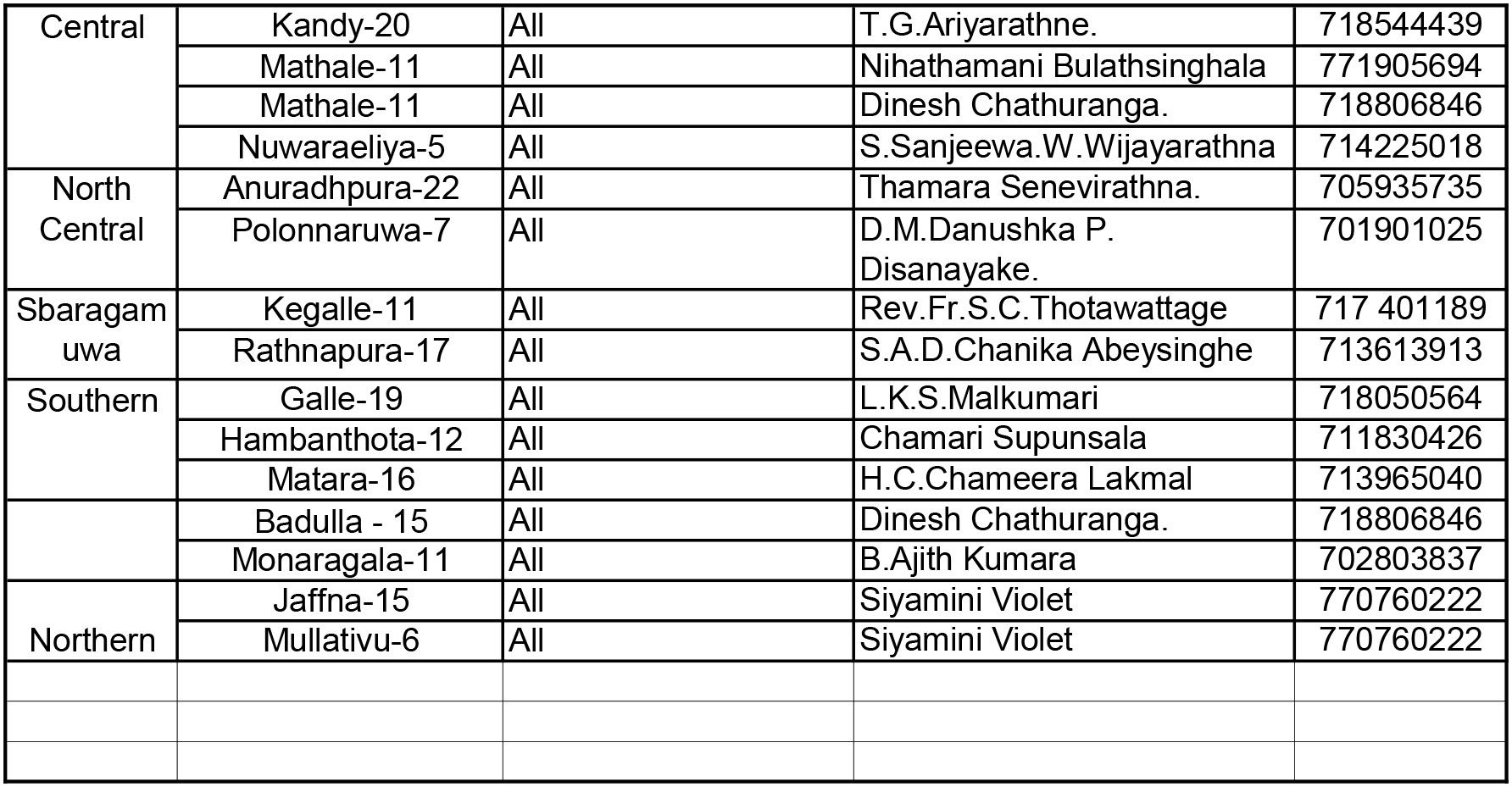 Information of Psychiatrist clinics
News & highlights
Annual progress reports and Status reports
---